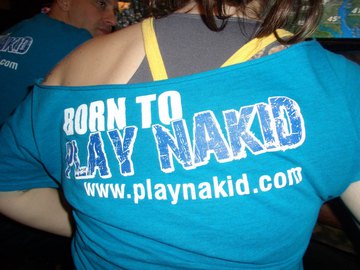 Our Summer 2013 season will be a 6-9 week (plus playoffs) season kickball, sand volleyball, flag football and bowling. The season will be starting in early July and run through September. There will be three free seasonal parties, free movie screenings (as available), happy hours and other fun social events.
Here's what we've got so far:
Kickball
Flag Football
Sand Volleyball
Bowling
Social Events Only

EARLY BIRD ......... 5/6 - 5/12
REGULAR ........... 5/13 - 6/24
LATE ................ 6/25 - 7/19
For a season of your favorite sport, 3 parties & tons of new friends in DC.
CAPTAINS PLAY FOR FREE
GET THE STATUS OF YOUR GAME
1-855-GO-NAKID
(855-466-2543)